The Grown Up Chocolate Company.
Snack packaging design in line with current branding
(part of YCN brief 17/18)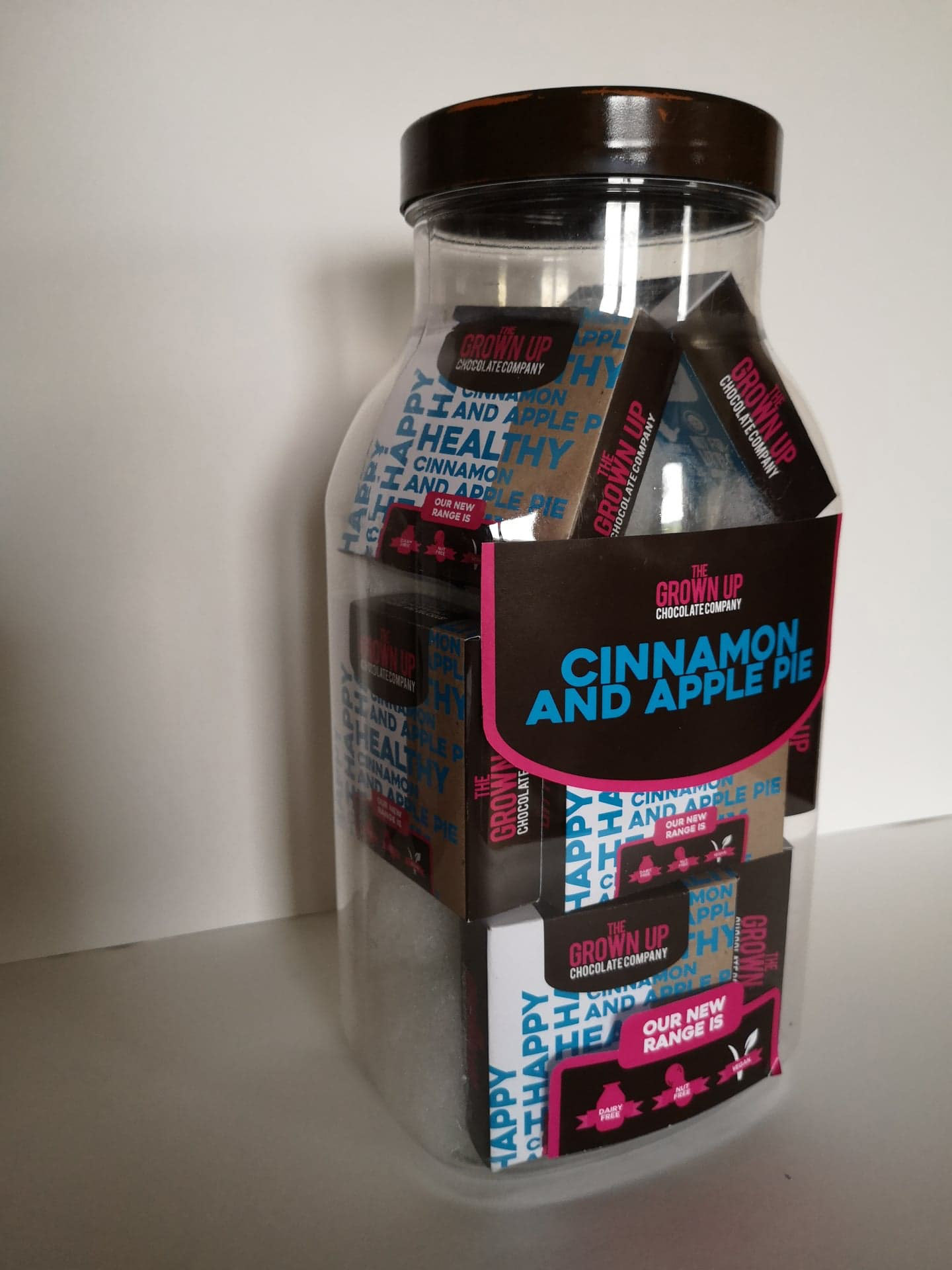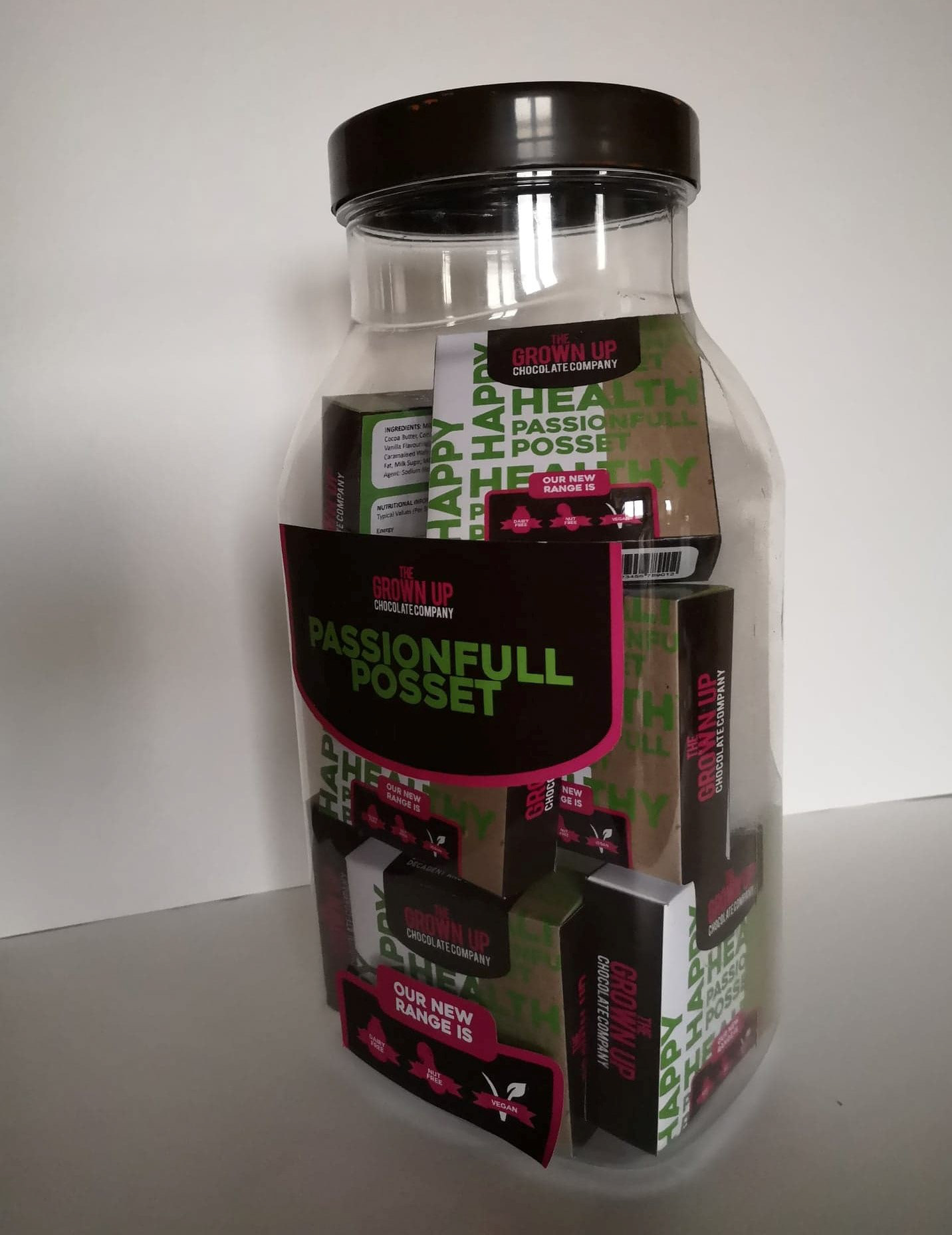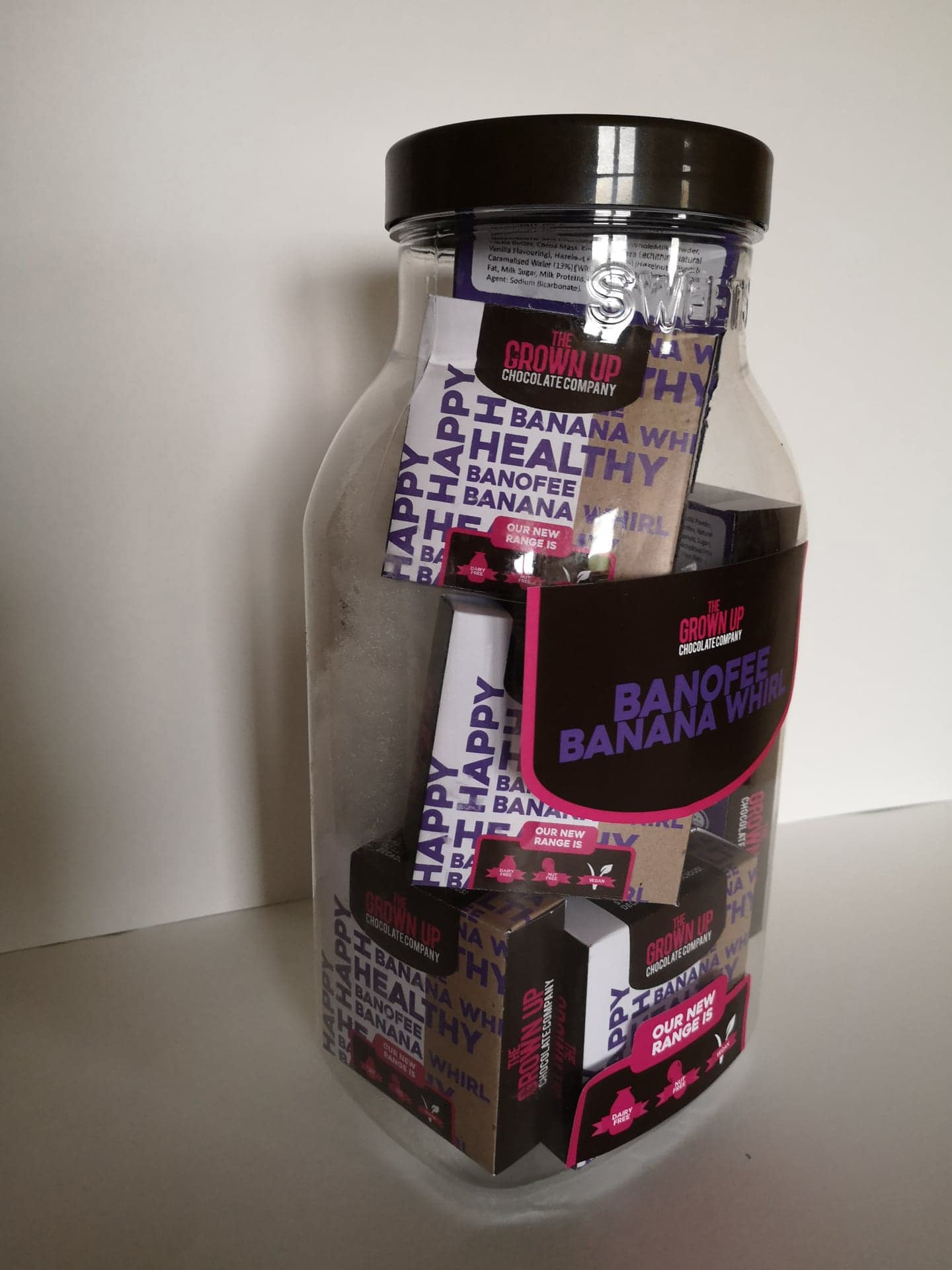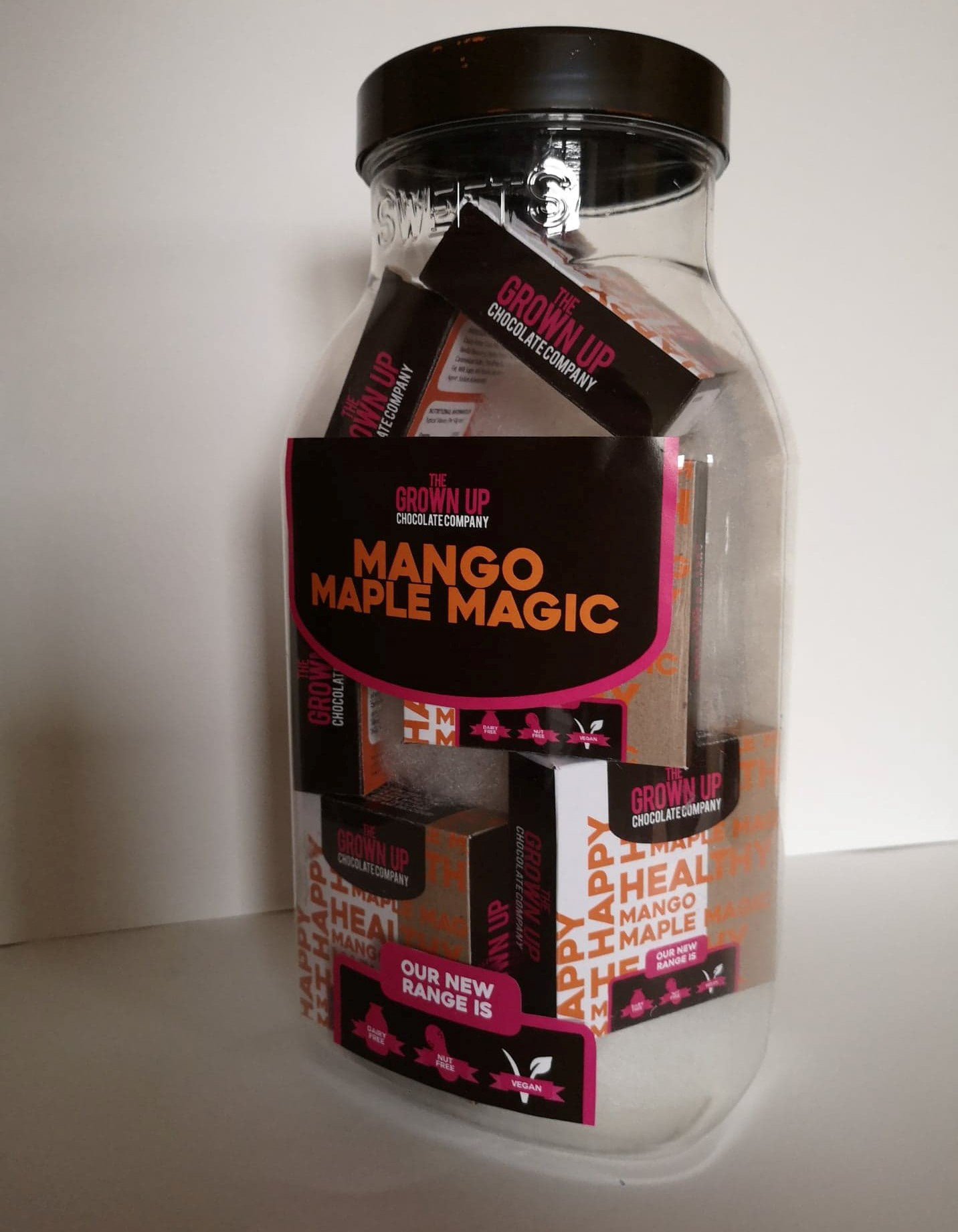 ​​​​​​​

The design plays on the typography that is so prominent in the companies other packaging while still creating a different look distinguishing this range from the other products. The box packaging was also changed to a square shape.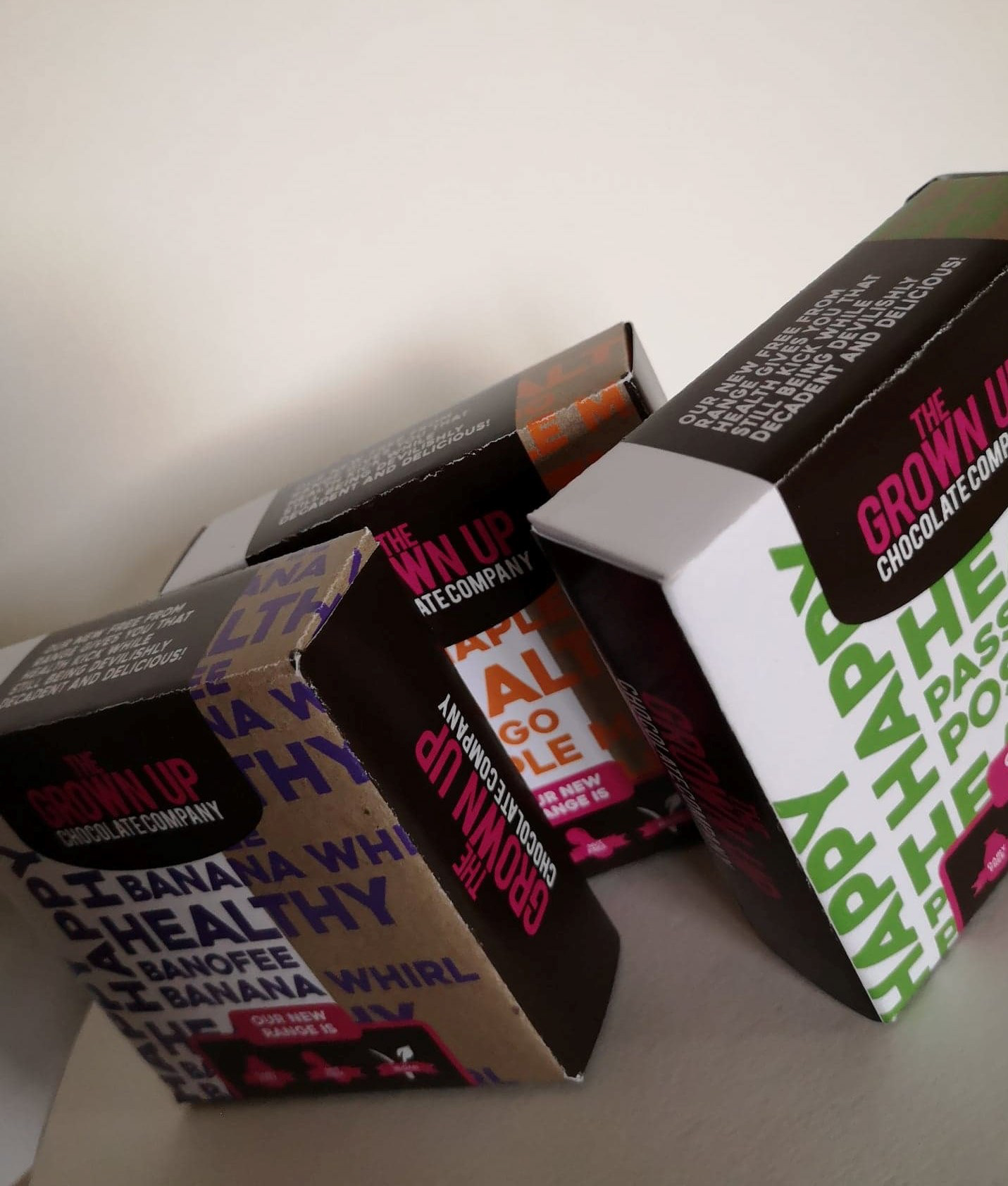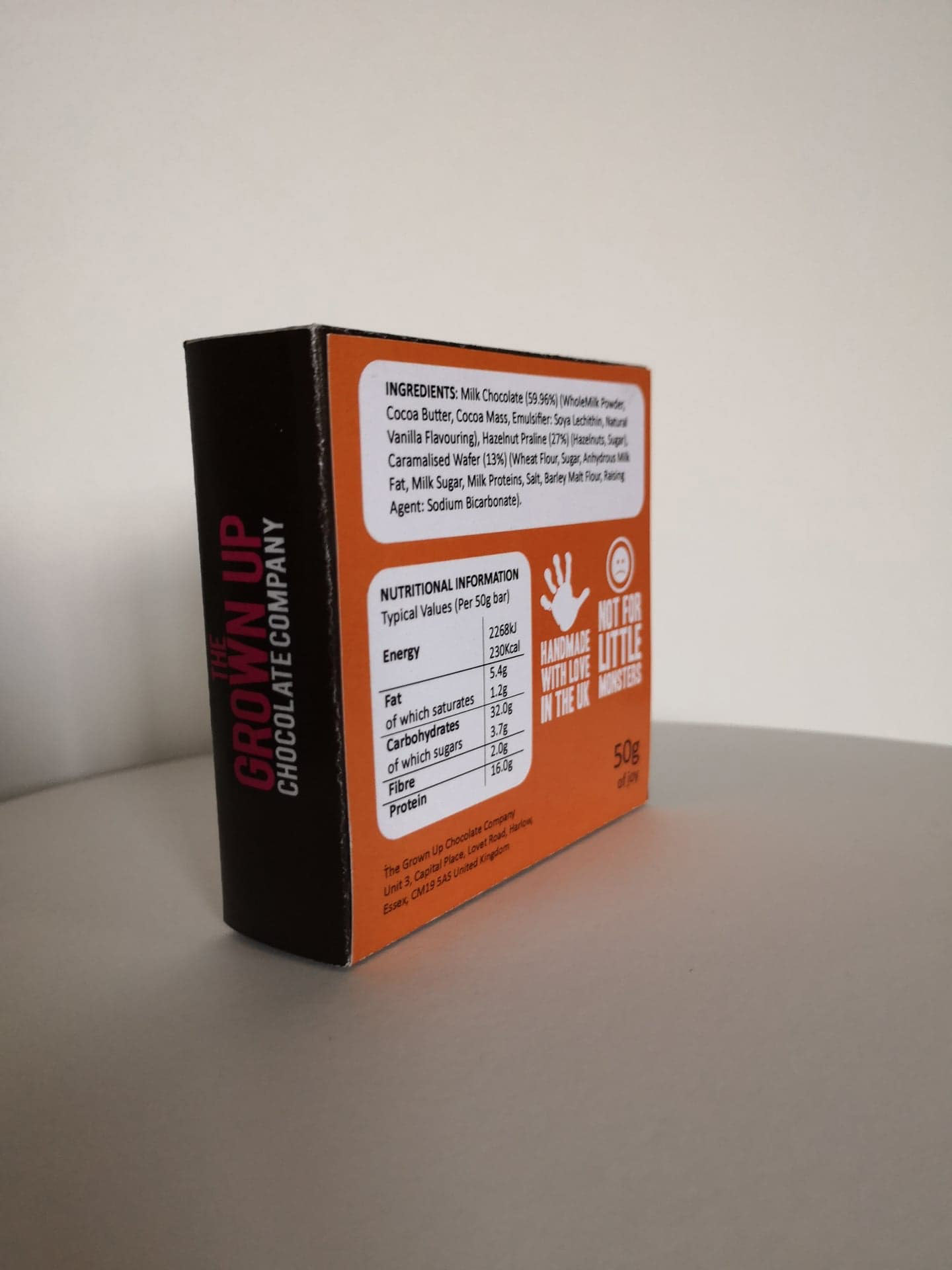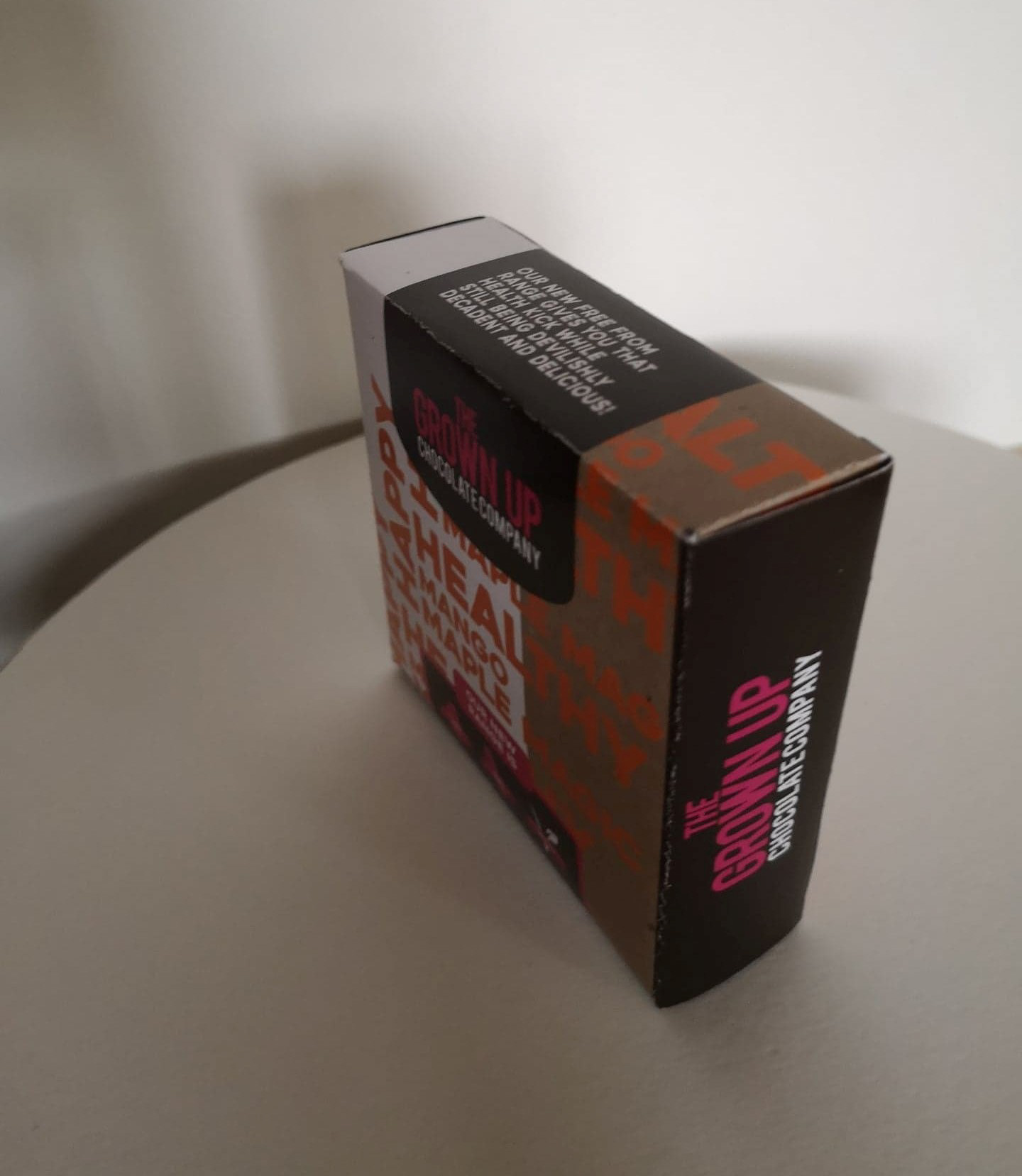 The brand has a primary target market of middle-aged women, so an innovative way to display the products was to create a 'sweet shop'. Displaying the products in old fashioned sweet jars and custom shelving display unit would be ideal for promotional events.